Roswell, GA Location
When you find my building (it has red cedar siding) you will not see my name on the outdoor sign. Please park in the parking lot around to the left of the building (looking from Vickery St). If the parking lot is full, please feel free to park in the church lot across the street. When you walk up the steps from my parking lot, you will see my name to the right of the front door. Please enter and do my one page of paperwork.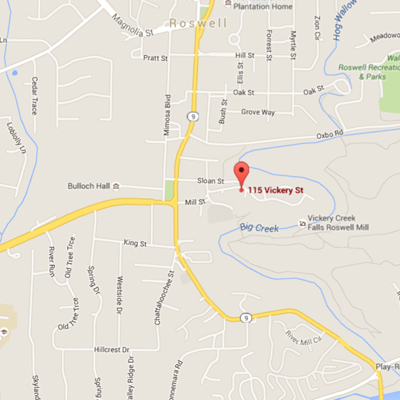 115 Vickery Street

Roswell, GA 30075

Office Open Wednesday Only.