Primary Office Location:
Monday, Tuesday, Thursday and Friday
6065 Lake Forrest Drive
Suite 250
Atlanta, GA 30328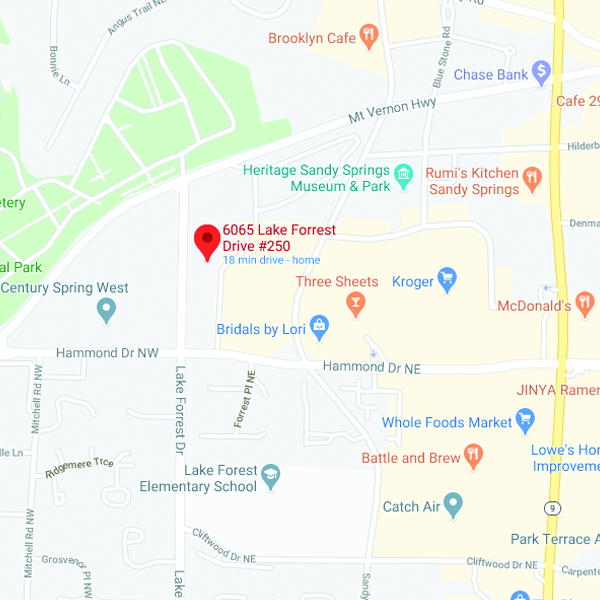 Click Here for Map
When entering my address in your GPS, spell Lake Forrest Dr with two 'R's in Forrest, and make sure your GPS takes you to Mt. Vernon Road. We are the last set of buildings on the right if you are heading north, away from Atlanta. We are the first set of buildings on the left if you are heading south from Mt. Vernon Road. The sign from the road will say: "Lake Forrest Place" and there will be no numbers visible from the street.